Providing Expert Rubbish Removal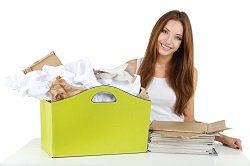 No matter how often you commit to cleaning jobs, you can't make your building clean if it is full of clutter. Unused and unwanted items can take up a lot of space, which will make the place look messy, limit your space, become burdens as you clean and move them and so on. These can be old items you no longer want, broken goods, litter, junk and much more. If you are stuck with such things and want an easy way to get rid of them, then contact Clapham Removals on 020 8746 9609 for top clearance services.

We are an expert waste collection firm that specialises in assisting you with rubbish removals in London. Whatever junk you have at your home, workplace, building site, etc, we can help you get rid of things. Doing such things yourself can be tough, because you will need to sort goods, carry large and heavy items, need to have the necessary bags and wrapping, to have suitable vehicles to transport things, and finally you need to know where to dispose of goods. This can be a lot of work for what seems like a simple task, but it shouldn't be a worry because we can handle everything.

We can send our expert waste removal team to your address whenever you need. They will come with all the necessary equipment and the most suitable vehicles for the chore. Our staff will work with you to determine what you are getting rid of. They will carefully remove every piece of junk and waste from the area, taking care not to do any damage to your building or goods. They will work swiftly to get things out of your life and take them away to be properly disposed. They will perform the task carefully so they prevent any injuries occurring during the process. You don't have to lift a finger with us - we take care of everything.

We employ the best junk collection staff to ensure you get the greatest rubbish disposal service. Each member of our team will be experienced with rubbish collection, so they know how to do things correctly and safely. They will have all the abilities and knowledge to carry out the task fully and safely. They will be able to work flexibly so you can get the exact help you need and will be happy to adhere to requests. Their material collection know-how will allow them to answer any question you have and assure you of any worries.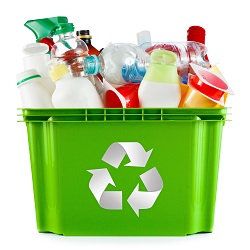 We offer flexible services so that you can get the specific support you need. We know every junk removal services will be different, so we endeavour to give our customers exactly what they desire. This means we can work when you need, take away as much junk as you have, send as many people and vehicles as necessary and much more. You will not book these services with rigid packages, instead you list what you want and we will provide it, using no obligation free estimates that don't cost a thing. We cover every type of item removal in London, such as builders waste removal, house clearance, loft clearance, office waste removal, skip hire, garden clearance, rubbish removal, flat clearance and much more.

When you call us we can give you all the information on our services. We can run through everything we do, what we can provide and more. You can get your questions and answered and request your free quote when you call 020 8746 9609, so speak with Clapham Removals today for expert rubbish removals.
Testimonials
Very pleased with the great quality of service and value that Removal Services Clapham offers - you're definitely our number one moving company!
Will Peak
First time I've hired a removals company to help me move home, and I cannot believe I waited this long. Clapham Moving Company made it so simple and easy to move, it was way less stressful than doing it myself, and even though I was worried about...
Randy H.
Trying to organise my move was incredibly difficult, particularly as I am a GP and constantly on call over the evenings and weekends. I needed a company that could handle the job in my absence if need be. I needed a company I could trust 100%. A...
Dr Mark Watson
It was the most stress free moving experience I have ever had. "Clapham Removals" was very professional and did a great job...
Jonathan P.
Everything went smoothly. "Clapham Removals" packed up my old place efficiently, and they were very good about unloading the truck and putting each box and item where we wanted it. I would use your services again.
S.B.
The move was done professionally. I was very pleased with doing business with "Clapham Removals" and I would like to thank everyone for the excellent service.
Howard L.
Clapham Removals" was everything I was told it would be - on time , professional, friendly, and handled all of my items with extreme care. The movers were focused and efficient...
Lisa M.
I'm extremely happy to say that "Clapham Removals" made the whole thing completely painless. All of the movers were very nice, friendly and helpful
Nick L.
Dear Paul: I would like to take this opportunity to thank you and "Clapham Removals" for the wonderful job you did with our move.
Gill H.
When planning for the move, we were considering one or two other companies. However, I can easily say that we choose the best.
Jeff D.